Preview Image
While you are deciding where to save a PDF file, the PDF generating engine is creating your PDF file. It's progress is shown in the lower right-hand side of the dialog box. When the file is ready, a "Preview" image will appear so you can check what the PDF file will look like.
You can:
Place the mouse over the small picture to view a larger preview picture, or

Click the small picture to open the PDF in the Reader.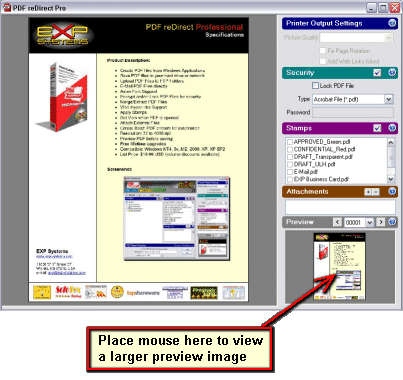 You can preview any PDF in the Files List, in the Merge List, and in the Stamps List simply by clicking on that file.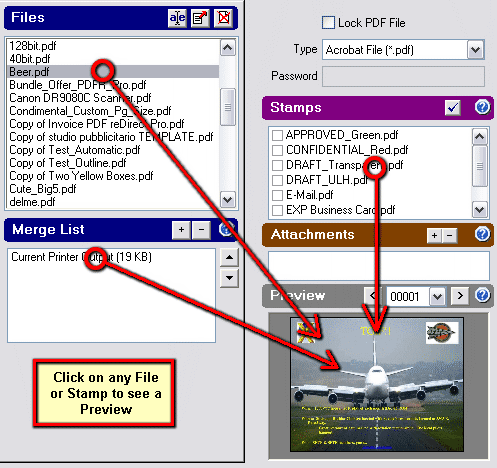 Encrypted PDF Files
Encrypted Files will appear normally in the Preview Window if the Master Password you have set in the Preferences/Security is the correct password for that PDF File.

If the file is encrypted with a password different than the Master Password you have set in the Preferences, the preview will not be available and you will get the following warning: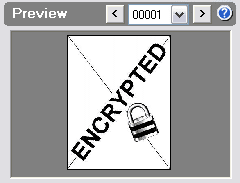 Preview is Not Available Warning
If the file is "busy" (usually opened in the PDF Reader), or if there is an error with the PDF file and it could not be read, you will get the following warning: